Meet Our Team
Dr. Doug Broman
Dr. Broman was infatuated with science from a very young age. He became intensely interested in the profession of chiropractic following a junior high school assignment: an interview with a friend of his dad's, a chiropractor. "I was fascinated by how the power of the adjustment can release the power of the healing ability of the body and restore function."
Read more about Dr. Doug Broman »
---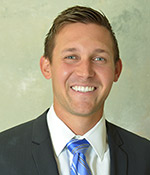 Dr. Paul Broman
Dr. Paul Broman is a 2015 graduate of Northwestern Health Sciences University were he received his Doctorate of Chiropractic. Dr. Paul's passion as a chiropractor is to provide a greater level of wellness to the people in his community. His goal is to help his patients get out of pain, but also support them in living a life of optimal well-being through education and encouragement.
Read more about Dr. Paul Broman »
---
Dr. Andrea Scherer
Dr. Scherer is originally from Mentor, Ohio, a suburb of Cleveland. She grew up playing hockey and lacrosse, which brought her to St. Louis, MO for her undergraduate studies. She attended Lindenwood University, where she played hockey and lacrosse in college, and earned an ACHA National Championship with her hockey team.
Read more about Dr. Andrea Scherer »
---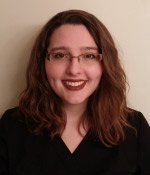 Rachel Roller, CNMT, BCTMB, Massage Therapist
Rachel Roller received her Associates in Applied Sciences (A.A.S) in Massage Therapy from Northwestern Health Sciences University. Her areas of interest include Clinical/Rehabilitation Massage, as well as Reflexology, Sports Massage and Relaxation/ Swedish Massage.
Read more about Rachel Roller »
---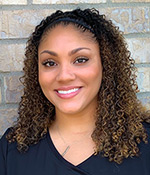 Pamela January, Massage Therapist
Pamela January received her Associates Degree in Applied Science (A.A.S) in Massage Therapy from Northwestern Health Sciences University. Pamela also holds a Masters Degree in Exercise Science and multiple sports performance certifications (CSCS, SCCC). She specializes in athletic performance and is passionate about helping those who are looking to feel better and perform at their best.
Read more about Pamela January »
---
We would love to meet you and find out how we can help you live with optimal health! Call us today at (763) 420-8595 to schedule your appointments.