New Patients at Broman Chiropractic & Wellness Center
Going to the chiropractor is a new experience for many of us, and sometimes shrouded in mystery. If you're visiting with us for the first time, we'd like you to know exactly what to expect. Your comfort is our top priority!
New Patient Forms
Fill out paperwork before your visit.
ONLINE FORMS »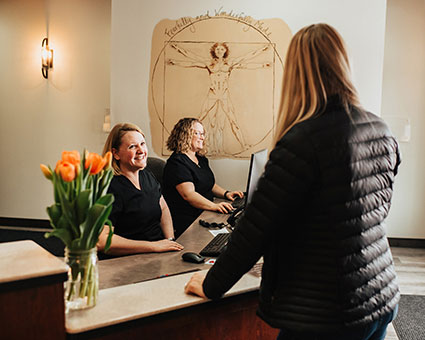 Your First Visit
As with any doctor's office, you'll start by filling out some paperwork so that we can be familiar with your health history and current condition. For your convenience, you can complete the new patient paperwork online before your visit with us!
You'll be warmly greeted by one of our staff members upon arrival, who will introduce you to our non-invasive evaluation process, which includes:
A detailed consultation
A thorough chiropractic examination
Possible X-rays: If X-rays are necessary we will refer you to a local facility to have those completed.
If X-rays are are not necessary, then you will receive a report of findings after your evaluation. This report is an explanation of the results of your exam testing. We'll also outline a customized care plan to get you out of pain quickly, gently and efficiently. Your plan will be based on your health goals and your stated expectations.
We'll also make sure that you know exactly what we can offer in the way of help, support and education.
This first visit takes approximately 45 minutes and often includes your first chiropractic adjustment.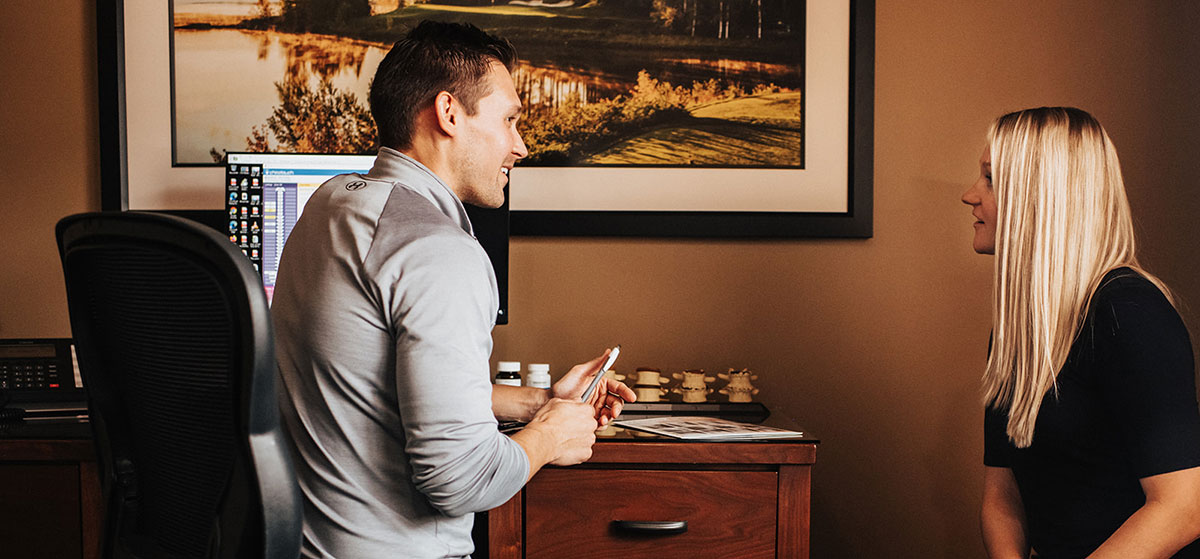 Your Second Visit
If we felt X-rays were necessary to more accurately ascertain your health condition, then we will provide you with a report of findings on this visit once we've evaluated your films.
You'll then be able to receive your first chiropractic adjustment!
Subsequent Visits
On subsequent chiropractic visits, our doctors will offer support in the areas of specific exercise and ongoing education. We want you to be able to enjoy the many benefits of:
Increased flexibility
Increased strength
Increased spinal stability
Complete rehabilitation
Do I Have to Come in for the Rest of My Life?
This is a common question and one we're happy to answer. When you first start care with us, we have a specific plan to get you out of pain as quickly as possible using our integrated approach of chiropractic, massage therapy and acupuncture. Many patients then opt to continue with supportive wellness care. This is the step that helps you to maintain an active, healthy lifestyle … a priceless benefit.
The choice is yours!
Our patients love our warm and state-of-the-art environment. Call Broman Chiropractic & Wellness Center today at (763) 420-8595 for a convenient appointment!
CONTACT US »
---
New Patients at Broman Chiropractic & Wellness Center | (763) 420-8595